Sorry, this trip is sold out!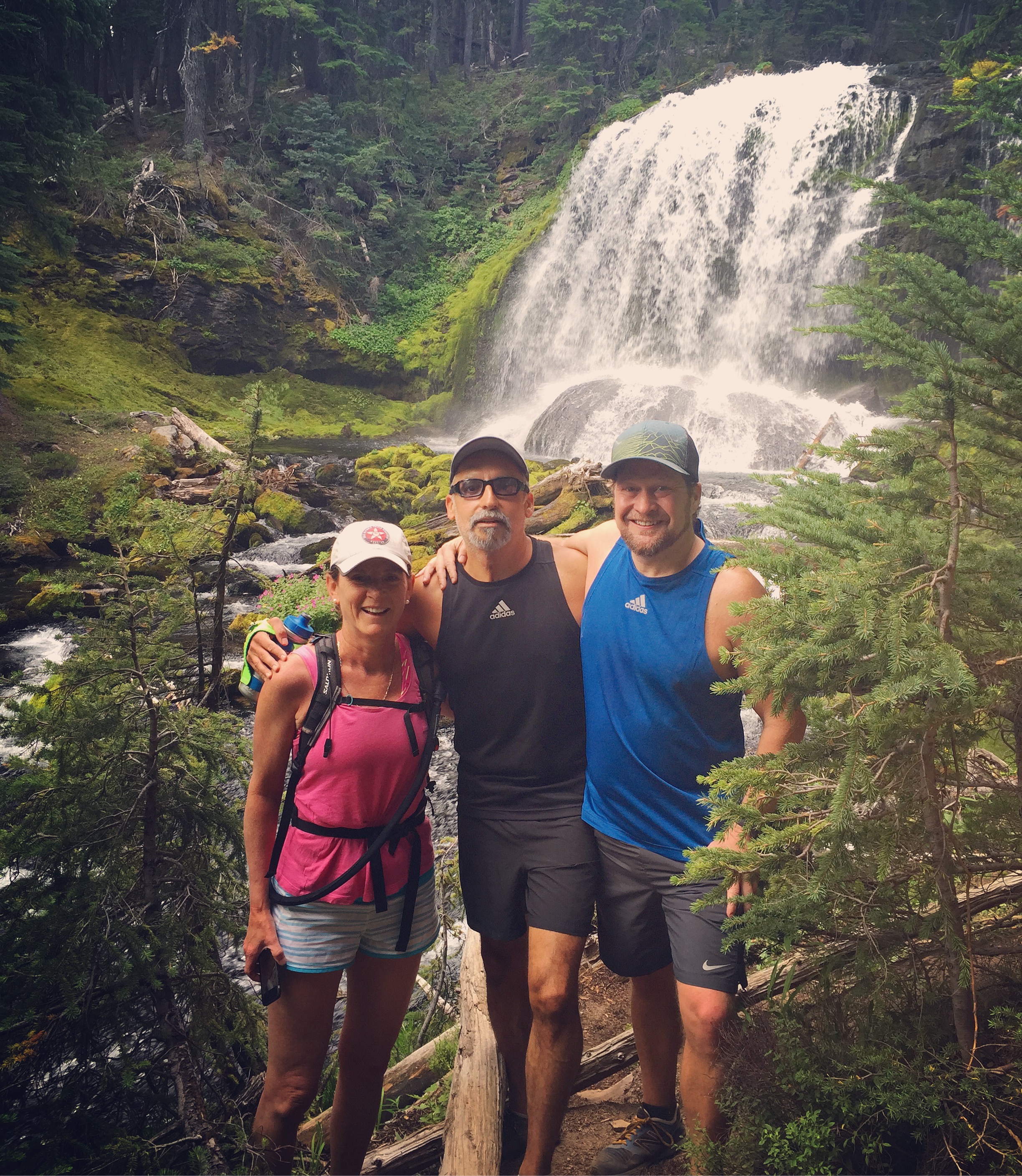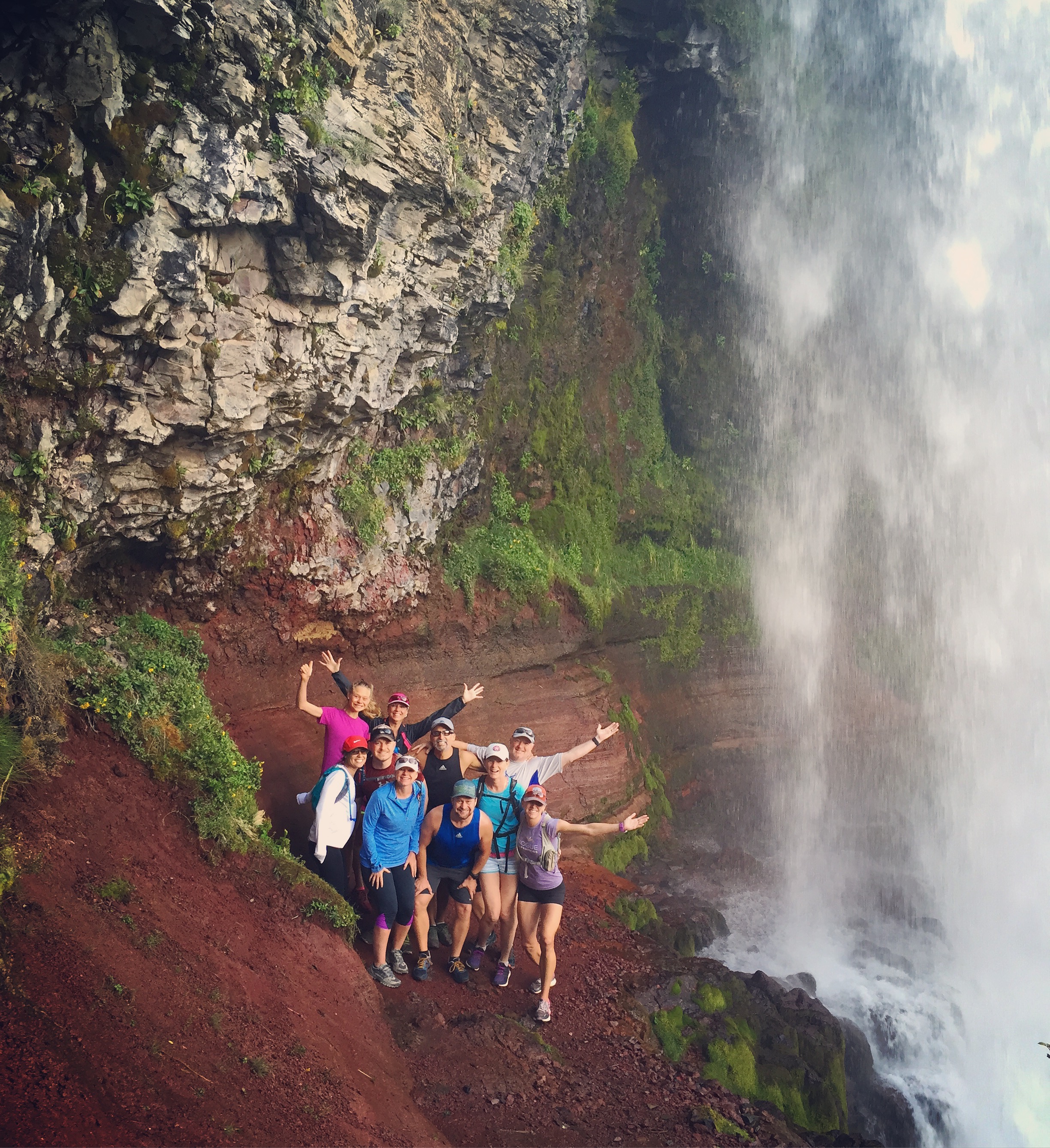 ITINERARY
DAY ONE
Arrive late morning and head to our B&B for a welcome lunch. After eating, we'll unpack and get settled before eventually heading out for a relaxed riverside, waterfall-laden run. A big dinner and plenty of drinks will follow.
DAY TWO
Wake up to coffee, a relaxed breakfast and a beautiful sunrise. We'll take a scenic drive towards our trail head, where we'll begin an alpine trail run that weaves through fire-stricken trees, old-growth forest, fields of wildflowers and climbs towards a glacial lake. Afterwards, enjoy a big picnic lunch and a soak in a river of snow melt before journeying back to town for a brewery visit (and plenty of sampling!). Another big dinner and an evening relaxing around the fire pit caps off a great day!
DAY THREE
Kick off the day with coffee, breakfast and a (somewhat) early start - today is the big run! After a scenic drive and trail orientation, we'll begin a point-to-point long run on one of the most famous, magical trails in the country; old-growth forest, crashing waterfalls, turquoise pools and a rushing river. Lunch awaits at the end, along with a cold water soak. That evening you will be free to grab dinner and explore Bend on your own (or with others!) - our B&B is walking distance to many great options. Afterward, reconvene at our hot tub to wrap up the day.
DAY FOUR
Legs a bit tired from the long run? Today's run offers the option of a challenging climb or a comfortable cruise, both with unforgettable views and a high desert landscape unlike anything else we've seen. You can choose to run or hike, depending upon how you feel – we're in no rush! Another big picnic spread awaits, which we'll enjoy before a leisurely afternoon float down the Deschutes River and the chance to kick back at a local brewery for our final dinner. We'll do our best to make the minutes stretch; you won't be ready to leave!
DAY FIVE
Today's run is early and optional, but you won't want to miss it. We'll head to a local trail that is lined with stunning waterfalls - the out/back set up caters to both those with fresh legs and those who just want a scenic stroll. A big brunch will be prepared for our final meal together; linger over mimosas and coffee as long as you can! Eventually it will be time to pack up, say our goodbyes and depart for the airport.
PRICING & DETAILS
DATES
Week 1: Saturday, July 1 - Wed, July 5 **SOLD OUT**
Week 2: Friday, July 7 - Tuesday, July 11**SOLD OUT**
COST
A $500 deposit secures your spot, and balances are due by March 1 (Week 1) or March 7 (Week 2). Sign ups after these dates will be due in full.
Total Price: $1595 per person (private room with shared restroom facilities)
Discounted price for couples: $2965 (cost is per couple for private room with two people sharing a queen bed. Restroom facilities are shared.)
En suite bathroom upgrade: $50 (cost is per room; 4 total available)
Please refer to the FAQs on our website for our cancellation & refund policy.
COST INCLUDES
Transfers to/from the Redmond/Bend airport or other in-town transport link
All transportation during the trip: vehicles, fuel and drivers
Four nights accommodation in a beautiful B&B (everyone gets their own room!)
Five unique, organized runs with flexible distances
Deschutes River tubing trip
Brewery tour
Experienced trip leaders / run guides
All but one dinner + all snacks (beginning with lunch on Day 1 until brunch on Day 5)
COST DOES NOT INCLUDE
Flight
Alcohol (some beer included with brewery tour)
Transport to/from unscheduled destinations
One dinner
Tips
GROUP SIZE
There will be a minimum of 6 and a maximum of 12 runners. Spots are available on a first-come, first-serve basis!
TRAVEL REQUIREMENTS
You will need to arrive in Bend by lunchtime on the first day and depart no earlier than 1:00pm on the final day. You can fly directly to Bend/Redmond, or use a shuttle or rental car to connect from Eugene or Portland (great if you're planning to extend your vacation!). Suggestions and guidance will be provided once the group is set.
FAQS
You can find those here.
CONTACT
Gabe Steger at gabe@roguexpeditions.com
Sorry, this trip is sold out!